A corporate anniversary is a great opportunity to present your company at its finest. Other than being a good way for you and your employees to get to know each other better, it is also a great marketing opportunity.
By hosting an event, you can attract new clients, honor your existing ones and express your gratitude to your faithful employees.
There are many things to consider when planning this kind of event though, and here are some tips and tricks on how to plan the perfect anniversary event.
Budget
The first thing you need to decide on is the amount of money you are willing to spend to celebrate your anniversary. As this celebration will do a lot to promote the company's image, it is not a good idea to cut corners.
You don't have to overspend however – you will surely be able to devise a way to both stay within a set budget, and host the best event possible. Money can't buy atmosphere, and there is more to hosting a memorable evening than splurging on an open bar.
Venue
Choosing a suitable venue is one of the most important things when it comes to planning any type of party. As a business owner celebrating your business anniversary, you can simply choose to set everything up at your company headquarters.
If your office space is presentable and big enough to accommodate your invites, you should have the party there. One of the pros of choosing your office space as opposed to renting a space is that you will save a decent amount of money, which you can use for other purposes.
Using the office also gives people a chance to see how you operate on the inside, and become a part of your team, at least for a day.
On the other hand, if you feel your office is not a good choice for the celebration, you can always find an amazing space to rent. The good thing about renting is that you can find just about anything you can imagine. If you live in a big city, you will likely find the exact place you have imagined. Choose a space with a good atmosphere and delicious food, your invites will appreciate it.
Decorations and Entertainment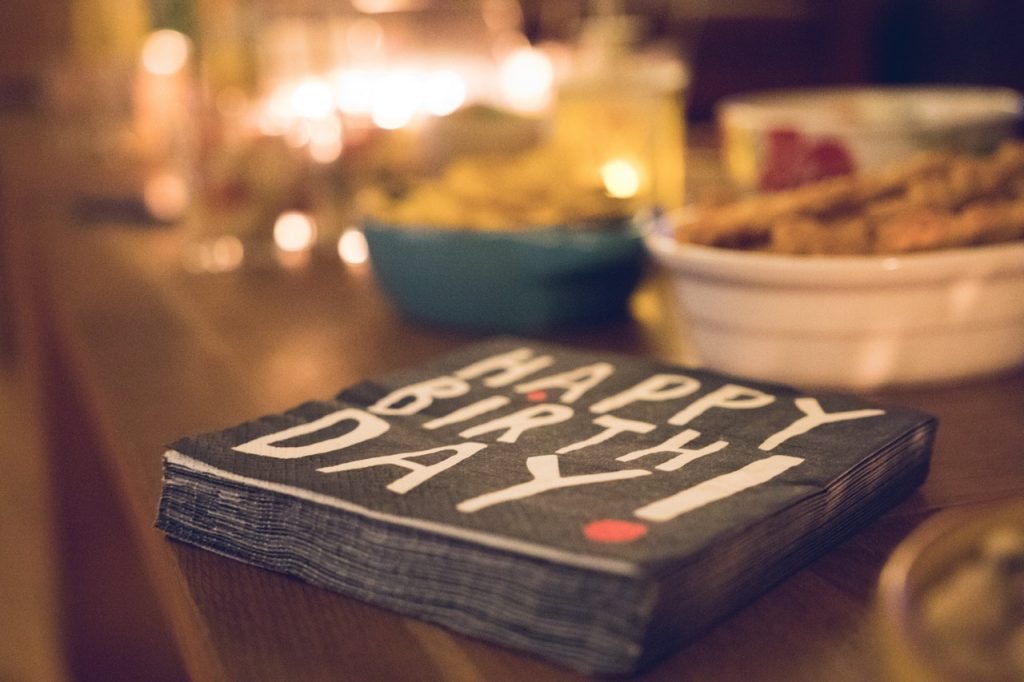 This event is a great chance to freshen up your branding and come up with some birthday decorations. Your birthday logo should include the number of years you have been in business and an inspirational tagline.
You should also hire a professional to create it for you, if you can afford to. The logo can be used for many purposes – you can post it on social media, include it on your webpage, add it to your emails, use it on stationery, etc.
Arranging the decorations for the event can be a bit of a headache, but with your logo in place, the decorations can easily be designed. You can place a banner at the entrance with the new logo on it and put some thank you cards on each table with the logo printed on the back.
What you shouldn't do is use too many decorations, as this will make the place look crowded and messy. Be careful when it comes to colors – bright colors are for children's birthdays, the colors use at a corporate event should be a bit darker in order to look neat and sharp.
Your next step is to hire some entertainment to complete the evening. There are surely many bands that perform at these kinds of events, so choose the one that best reflects your brand and the atmosphere you are trying to achieve. The music should not be too loud; you want to be able to talk with your guests without raising your voice.
If you find you don't have time for all of this, you can always turn to an event management company like Kevin Rowe Events, who will help you put the entire thing together.
Food and Drinks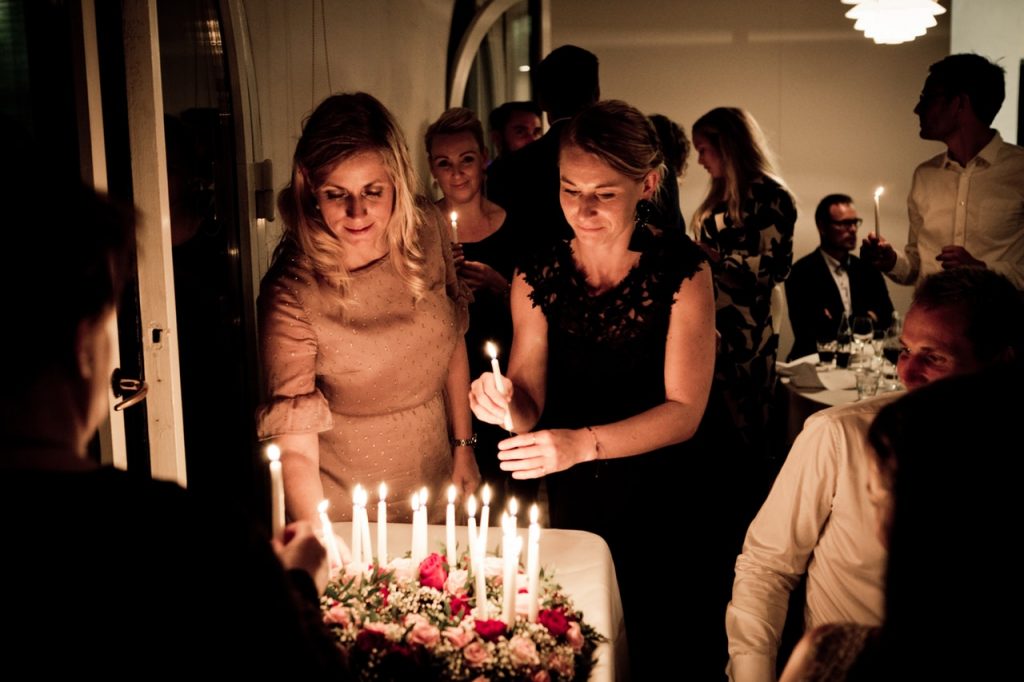 The most exquisite thing on the menu should be the dessert. A branded cake that tastes as good as it looks is just the right thing.
Depending on where the event is hosted, you can either go for catering or select items from a restaurant menu. If you are hosting a standing party with tall tables, order canapés or similar nibbles.
If you choose a restaurant, you can have a proper sit-down dinner with your guests, choosing their best menu. There should be a wide range of drinks – you can never know who likes what, so try to make sure all tastes will be satisfied.
In Conclusion
Make your company's celebration the talk of the town. Take a lot of photos. Make it a friendly gathering with a lot of positive energy. In a favorable moment, make an appropriate speech. Share the story of your very first days, all the ups and downs, your dreams and most importantly, share your goals for the future. Express a special thanks to your customers, employees, and everyone who has made it possible for you to stand there on that special day. Happy birthday!
Oh, and check out our post on the different ways to set up an office reception.